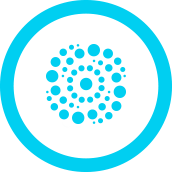 Target
The Kochava Collective
The Kochava Collective is the world's largest independent mobile data marketplace offering precise audience targeting capabilities across all major platforms, networks and DSPs. It has
more than 1 billion
unique device profiles, with millions added daily. Learn how to leverage the power of the Kochava Collective in the
video below
.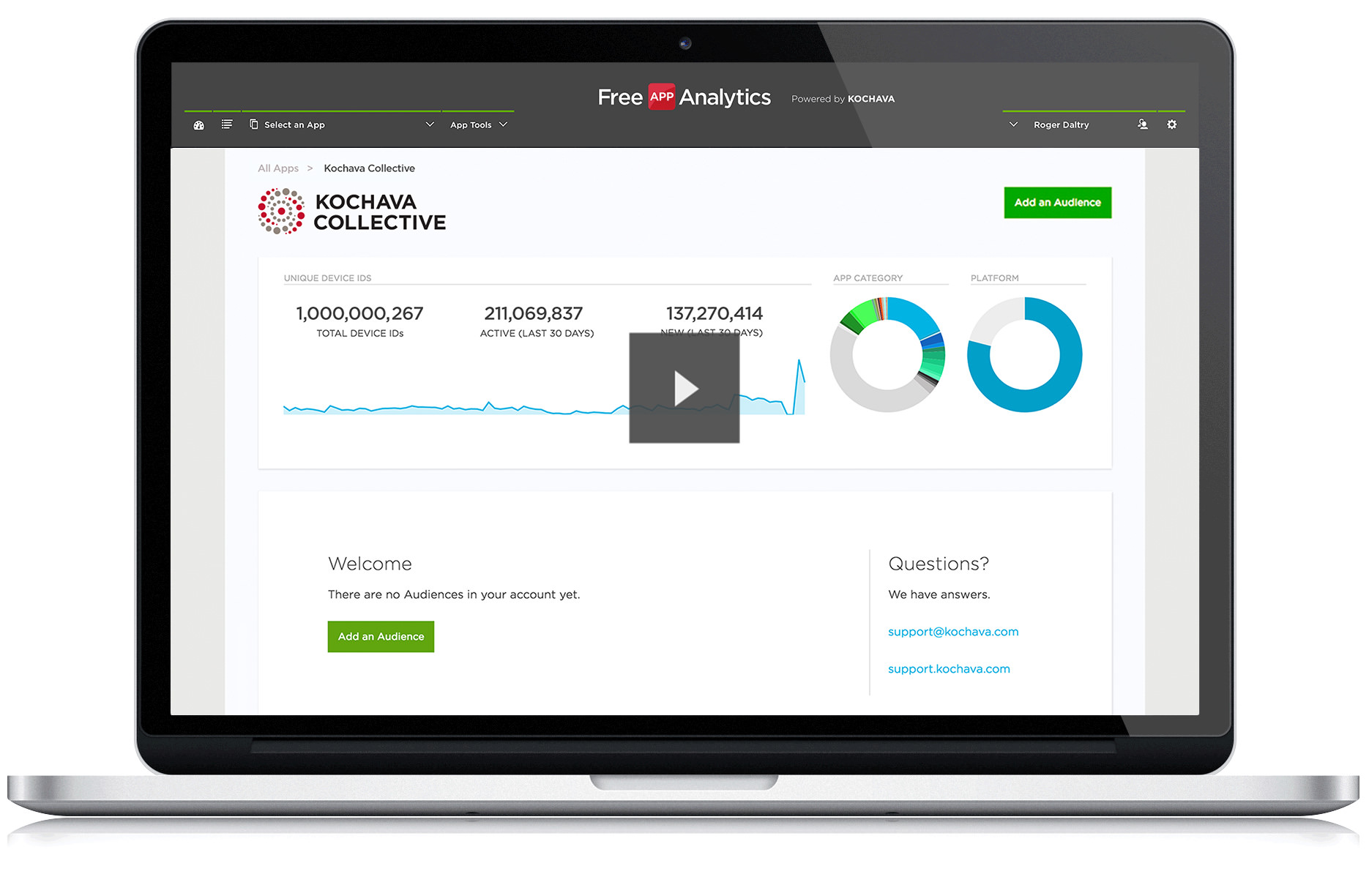 Global Coverage
Mobile audience data from 100+ countries around the world. Activate audiences on all major platforms, networks and DSPs – including Facebook, Snap, Twitter, Google, The Trade Desk, AOL, AdColony, InMobi, Taptica and more.
Audience Data

Location

Session Frequency

Registrations

Advertising Activity

Apps Downloaded

Video Views

Level Ups

Languages

Time Spent

Purchases

Social Shares

Add To Cart
Geographic Coverage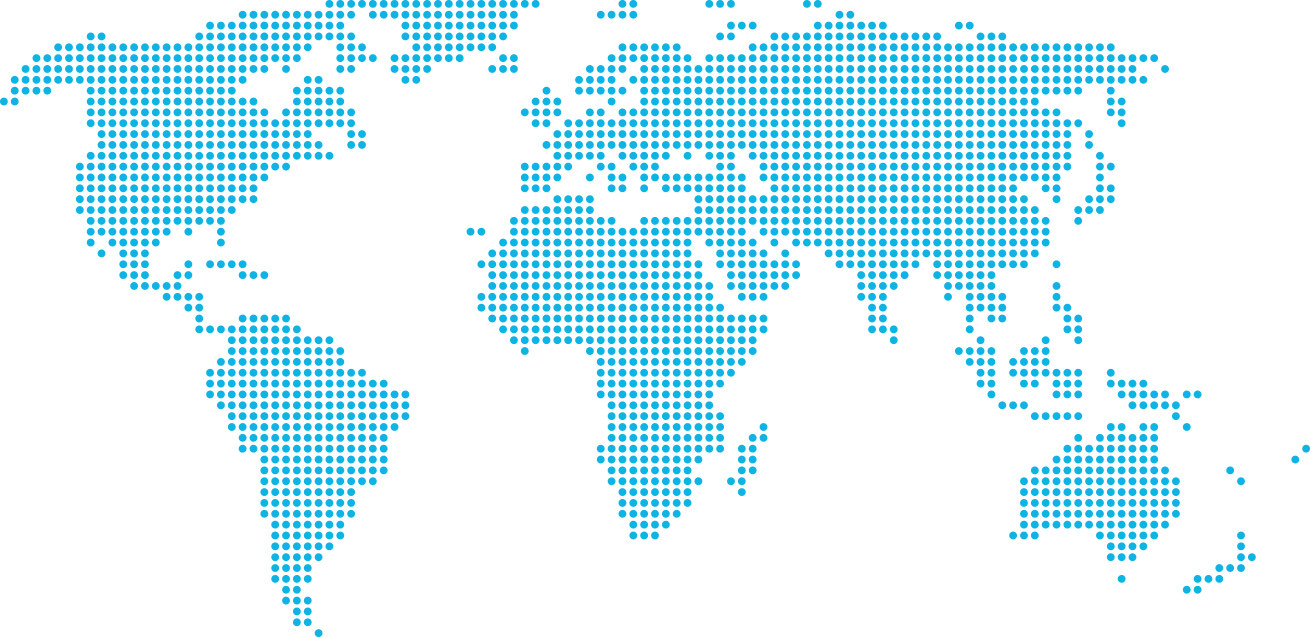 Platforms

iOS – 45%

Android – 55%
Device Types

Smartphone – 75%

Tablet – 25%
Audience Composition
The Kochava Collective touts rich user data types, including frequency and recency, location (from over 100 countries), time spent in-app and app affinity, among other key audience traits.
Utilize our standard segments or craft custom audiences unique to your campaign goals from over 75 audiences. Use these audiences for conquesting, Retarget or lookalike modeling. Retarget effectively using custom supply audiences.
Access audiences on Facebook, Snap, Twitter, leading mobile networks and the top DSPs.
Below is a sampling of some of our most popular audience categories:
Mobile Games
,
Music & Entertainment
,
Social Media, Communication & Dating
,
Travel & Weather
and
Lifestyle
.

Mobile Games
These users like a quick challenge that only takes moments to conquer. They are your puzzle solvers, memory masters, card sharks, or gamblers. Or, they're the culinary ninjas navigating through worlds of giant produce and desserts, cutting the rope, living in a virtual world.

*The logos below are not representative of all the apps addressable in the segment.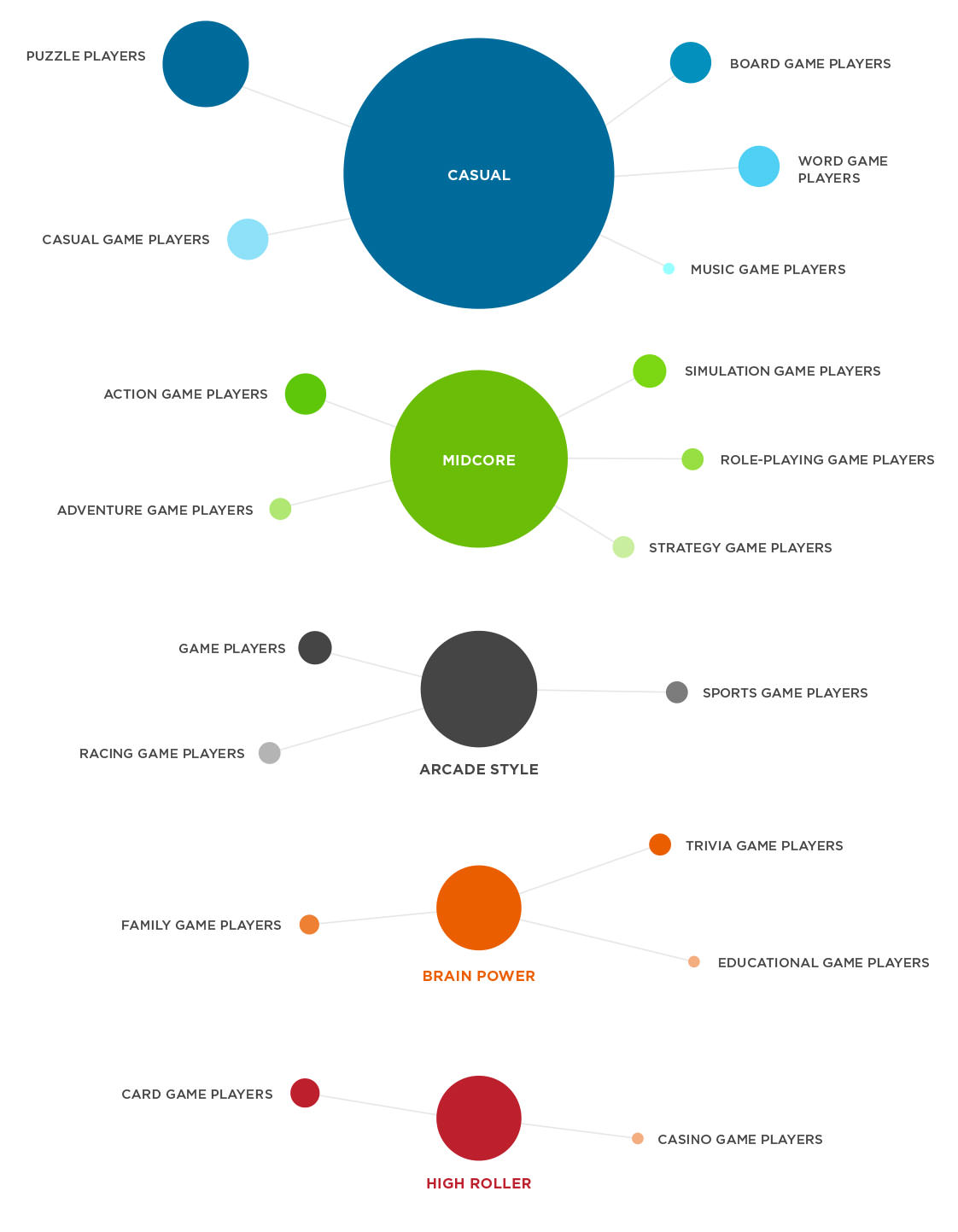 Music & Entertainment
The Kochava Collective Entertainment and Music audiences are a mix of TV show bingers, YouTubers indulging in comedy skits, users meditating and sharing with digital coloring pages, or using filter apps like "Crazy Helium Booth Voice." We've also got your music streamers listening to online radio or the ones streaming video. Entertainment also includes e-book readers, a large portion of whom are Bible readers.

*The logos below are not representative of all the apps addressable in the segment.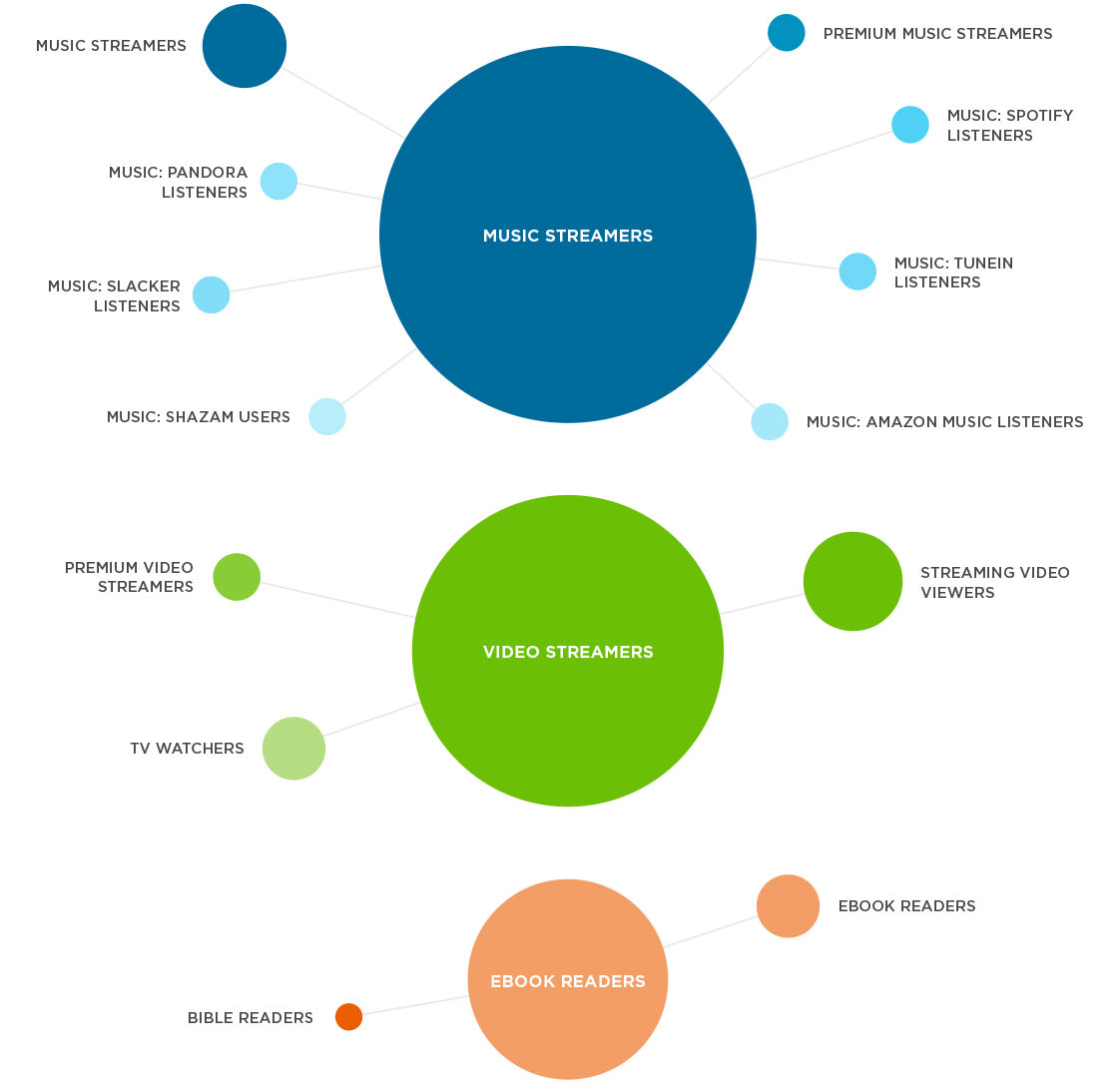 Social Media, Communication & Dating
We've got your Pinners looking for inspiration and Facebookers posting their two-cents on the latest political hot topic. We've got instant messengers include the Instagrammers posting their artisan cappuccino, or the Snapchat ones messaging their friends. This audience also includes users looking to meet significant others on straight or gay dating apps.

*The logos below are not representative of all the apps addressable in the segment.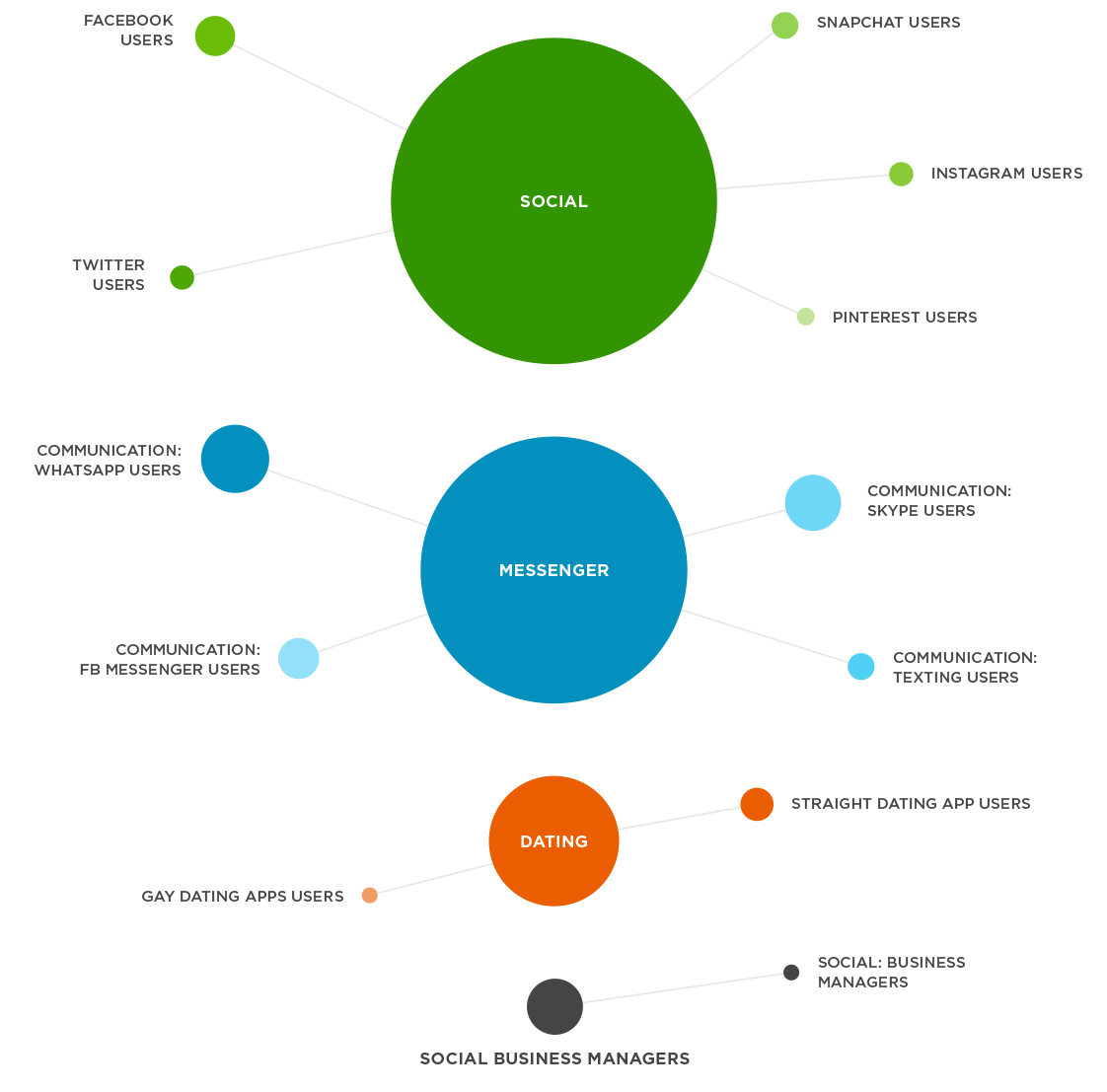 Travel & Weather
These users are on-the go—they're off on business or always planning a vacation in a new locale. These are your frequent travelers, the airline milers, hotel bookers and car renters, and they're searching for places to visit and eat while away. We also have users (and their locations) who frequently check their weather apps.

*The logos below are not representative of all the apps addressable in the segment.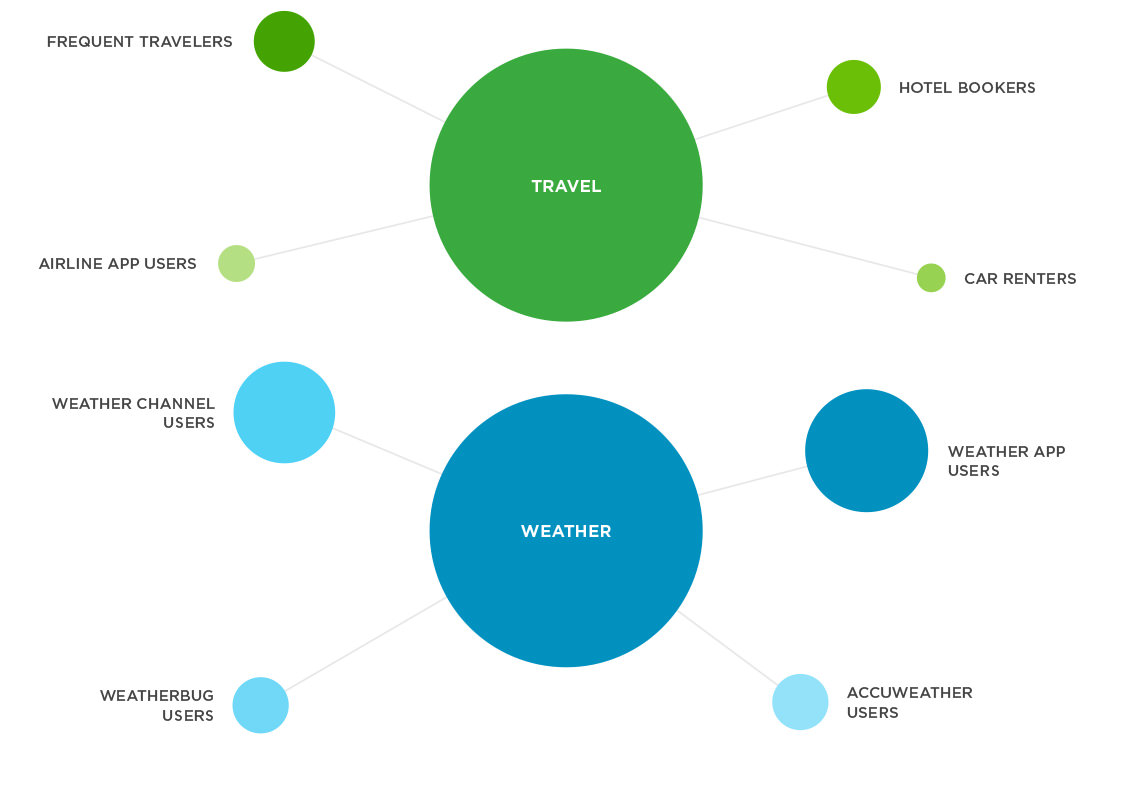 Lifestyle
Lifestyle audiences encompass users who frequent news, finance, and education apps and defines them based on their mobile activity. We have news readers with apps from all the major news sites plus numerous local stations from around the country. These users also regularly check finance apps for banking account balances, paying bills, or transferring funds on P2P payers like PayPal.

*The logos below are not representative of all the apps addressable in the segment.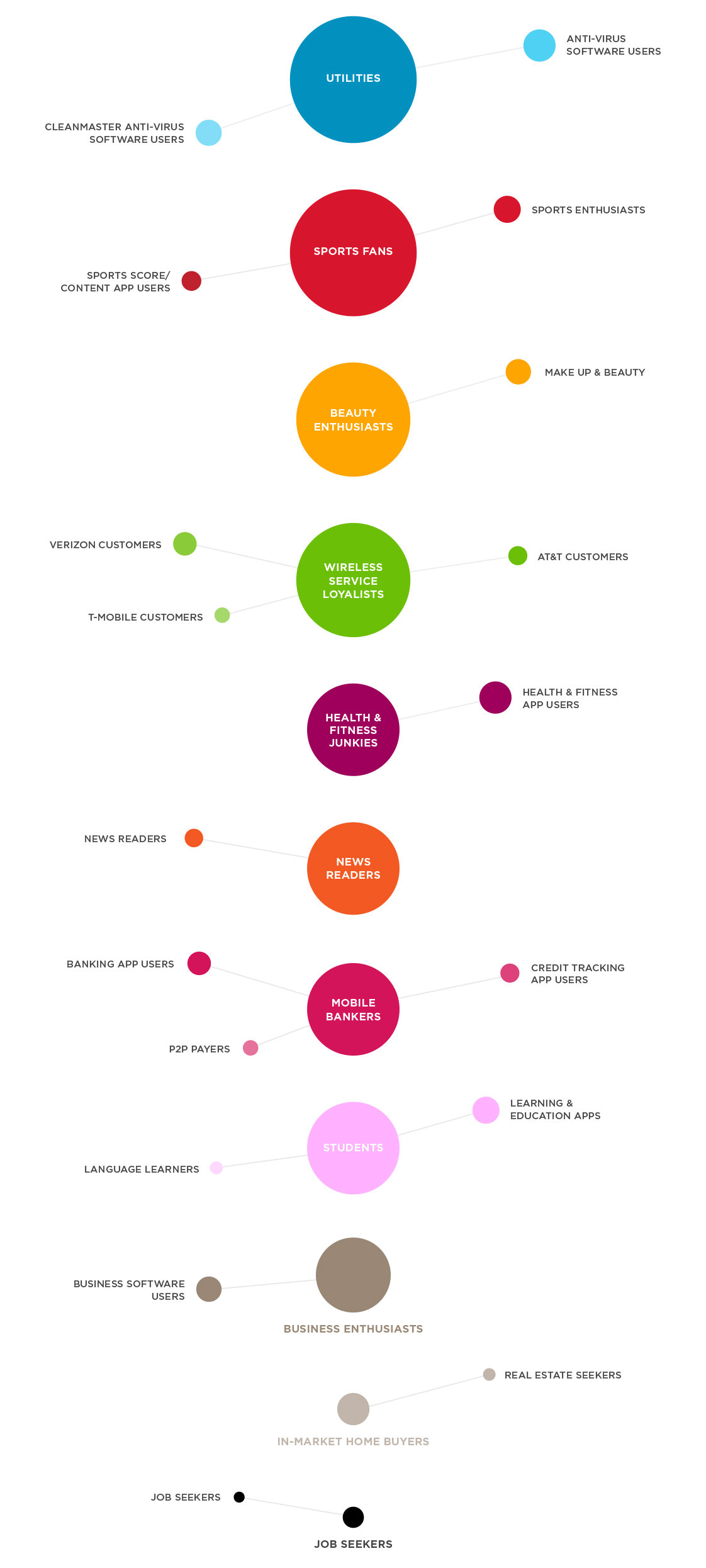 How it Works
Marketers create segments by querying the billion plus devices within the Kochava Collective and its robust data model. These segments are then matched to the Kochava Collective media sources with the best recency and frequency data for each device.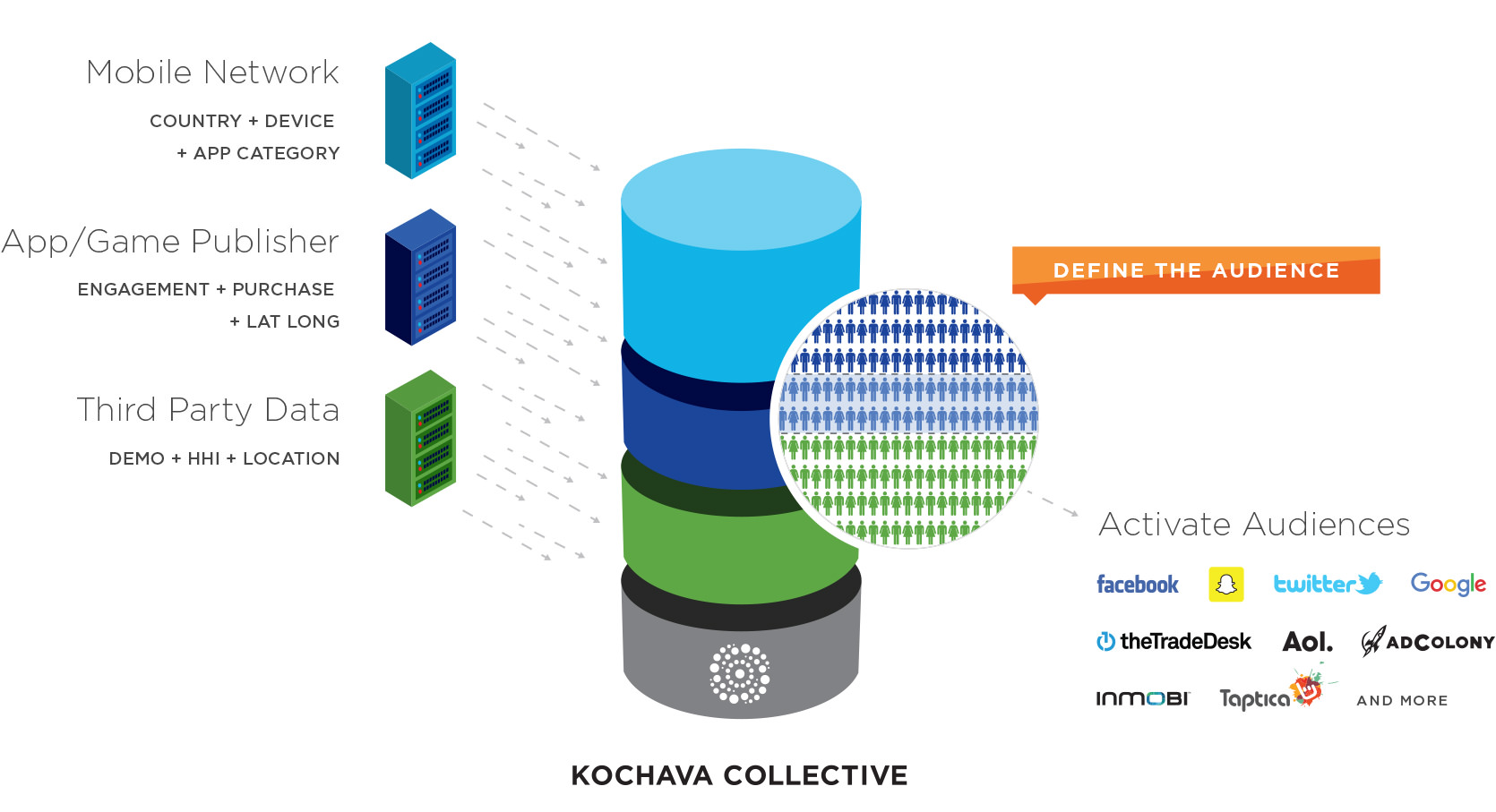 Audiences
Use the links below to navigate to the top audiences within the Kochava Collective.
"The diverse audiences made available through the Kochava Collective further what's possible in the maturing mobile ecosystem. The concept of an independent and transparent data marketplace is appealing to marketers today looking to propel performance of their UA efforts."
Sarah Bachman, VP of Mobile Strategy at Horizon Media
"The Kochava Collective gives us the ability to showcase the breadth and reach of our ecosystem without exposing sensitive data. Kochava has made the transactional process intuitive."
Andy Dhanik, VP, Demand for engage:BDR
"As a result of the rich data within the Kochava Collective, we're able to target ads more accurately and bid more competitively on media to ensure the greatest ROI delivery to our clients without exposing device IDs."
Sid Bhatt, Aarki CEO
"As a pioneering member of the Kochava Collective, we have been able to increase the value with both existing and new clients who are specifically interested in our unique audiences and proprietary products."
Andrew Wang, Managing Director of Zephyr Digital, Inc.
Take the next step!
Want to explore the multitude of rich audiences available in the Kochava Collective? Contact us for more info!
Get Started Now